Welcome to my little Universe of Squares
Be surprised and entertained, and hopefully not annoyed by a small selection from the results of my photograhic life. You are also very welcome to click the deviantART to see more of my photographic work,
3 in THREE is a world wide project with triptychs about 3 photos taken within 3 seconds and published in a book at Blurb.
Squaring the Poem is the 2nd collaboration between me and poetress and IT - specialist Beverly J. Leach from Stamford, Connecticut, USA, is also published at Blurb.
License for all presented artwork:
Creative Commons Attribution-Noncommercial - No Derivative Works 3.0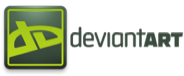 Ulrich Bednarz
Geologist
Photographer